»Encouraging Utopia: How might the cooperation of kitchens and farms look like in ten years?«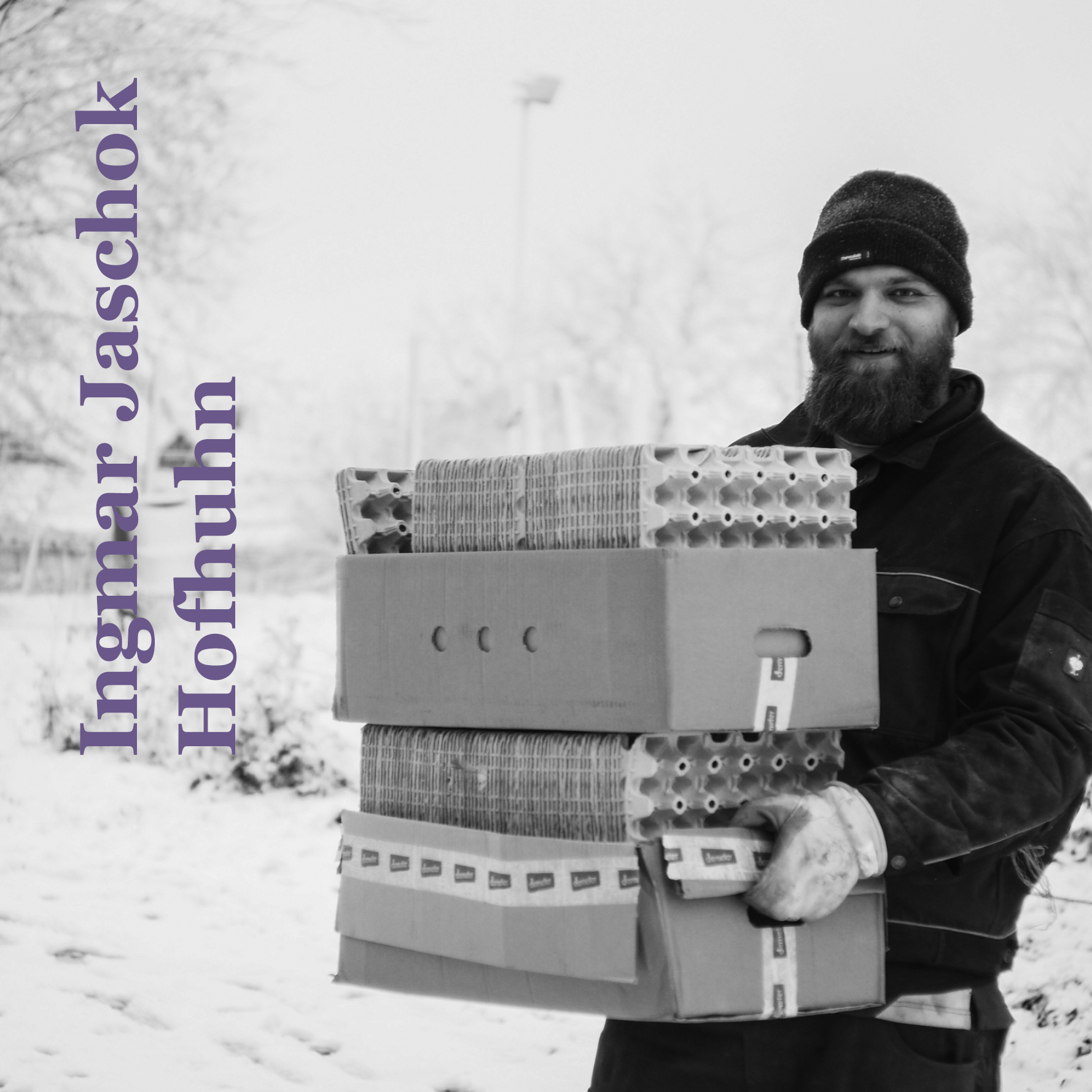 The Farmer:
Ingmar Jaschok is a farmer and blogger. Together with his family he runs a 100-hectare Demeter-certified farm with dairy cows and a cheese dairy. He advocates rural chicken farming without any bought-in hybrids or high-performance feed. As a blogger, his "Hofhuhn" blog has earned the "Golden Blogger" award, one of Germany's most prestigious online awards. He is present on various platforms through photos, texts, videos and podcasts, reporting on the daily work at a Demeter-certified farm and giving behind-the-scenes looks at current agricultural and societal topics.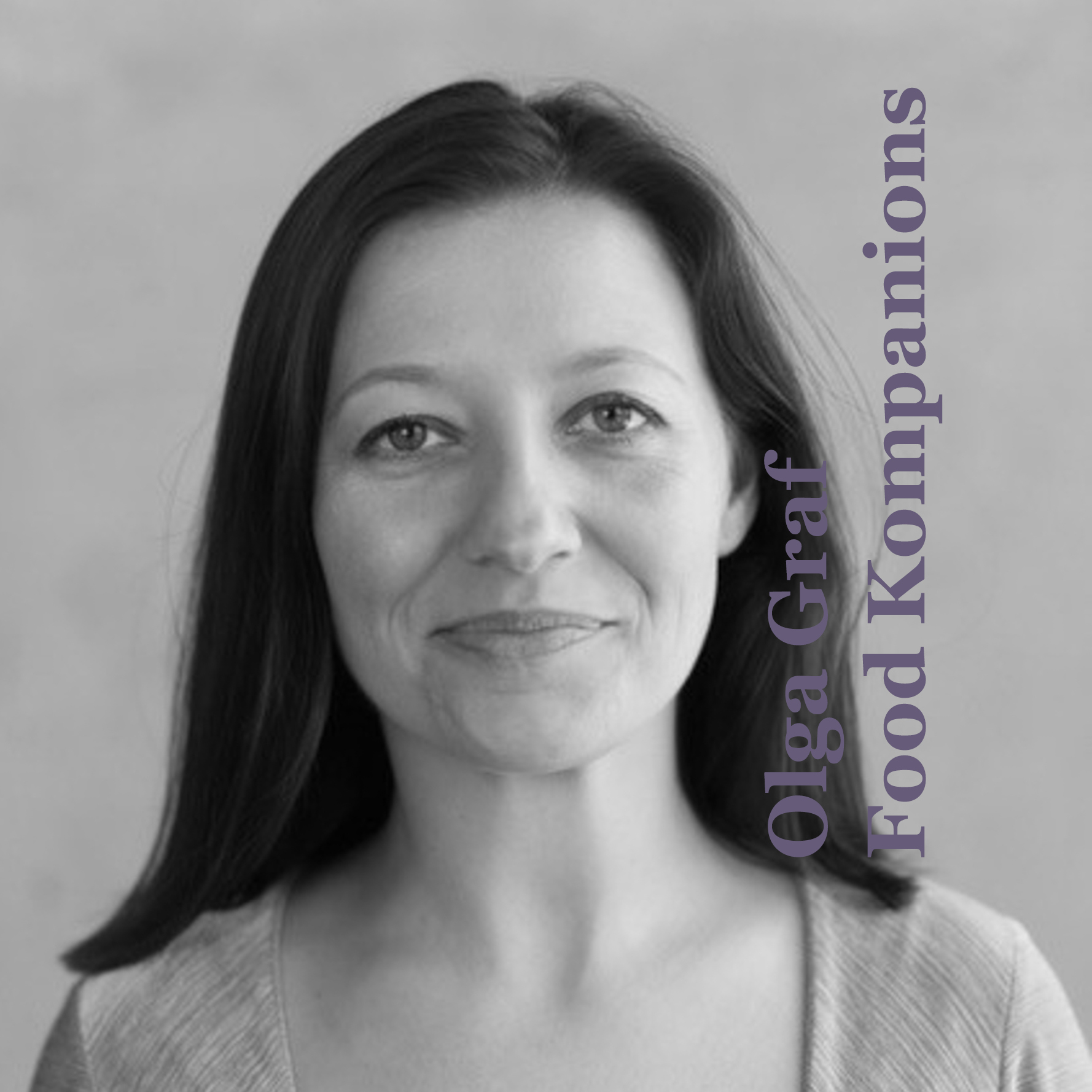 The Innovista:
Olga Graf laid the cornerstone for the formation of the Food Kompanions through her innovative artisanal food preparation. She studied product and service design and accompanies projects from initial formulation of goals through conceptualization and implementation. At Food Kompanions she conceives and oversees a wide range of projects and continues the work of expanding the Food Kompanions network.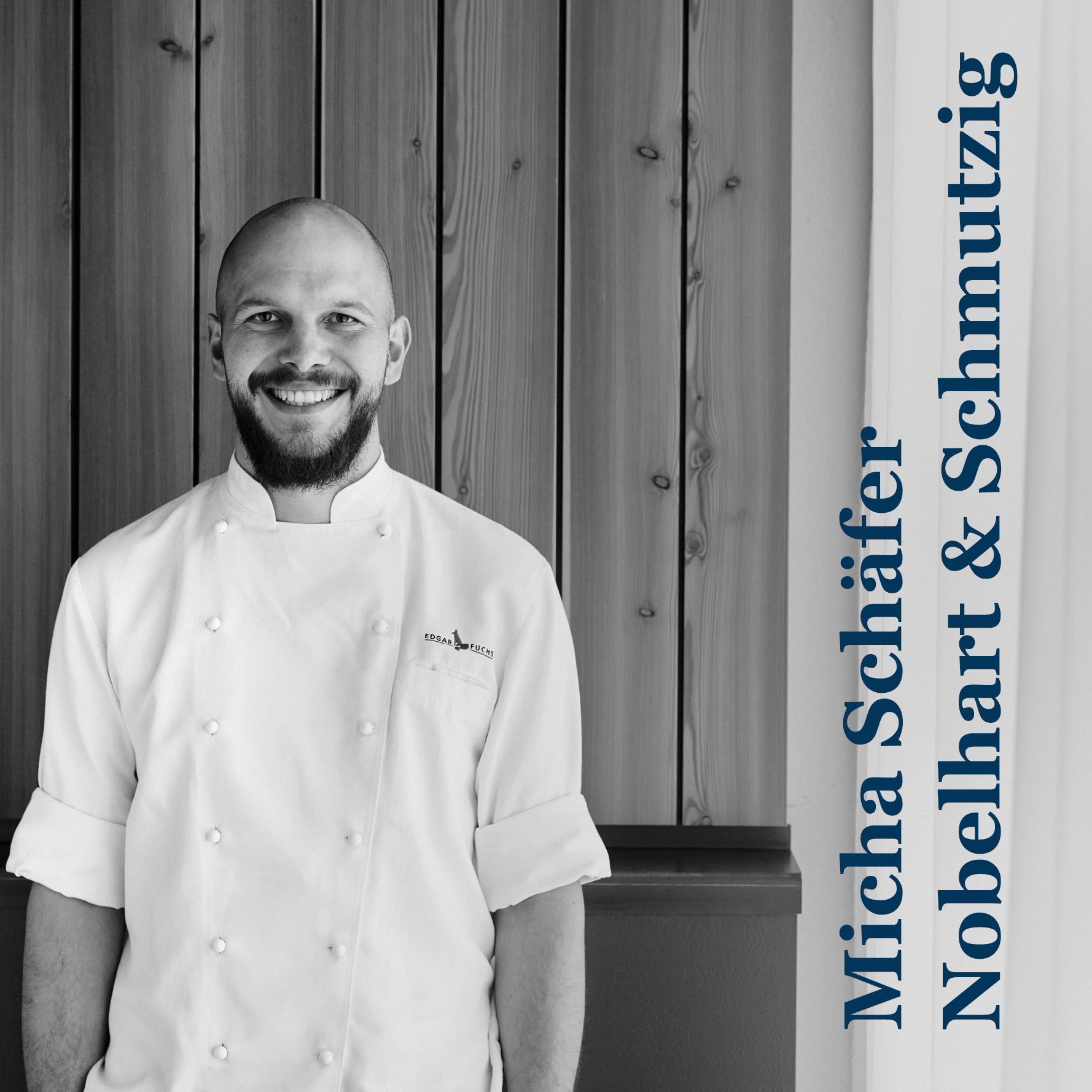 The Chef:
Micha Schäfer has no patience for repetition. It took just a brief period working in the kitchen of the "Tandreas" hotel in Gießen for him to turn his back on his academic career and dedicate himself to the kitchen. He began training as a chef and afterwards found a job in one of the most exciting restaurants in Germany. Inspired by Head Chef Matthias Schmidt at Villa Merton in Frankfurt (Michelin**, 18 points in Gault Millau), his performance soon earned him an invitation to participate in the development of new dishes. This gave him a new perspective on those overlooked products growing in our collective backyards, perfect for use in fine cuisine. Schäfer quickly understood the magic of these local products. He didn't have to think twice about answering Billy Wagner's call to cook at "Nobelhart & Schmutzig," because the idea of a regional kitchen seemed long overdue for Berlin. A kitchen that concentrates solely on its own region and venerates radically fresh products. What matters are the producers, short paths, ethics and integrity. It buggers reason to create a 'fresh' kitchen that merely plagiarizes a classic dish from so-called (French-inspired) 'fine dining.' Germany has no tradition of haute cuisine. It does, however, have excellent products and the local traditions and producers that keep them alive. Supporting and nurturing them, and bringing the results to the table, is Schäfer's mission.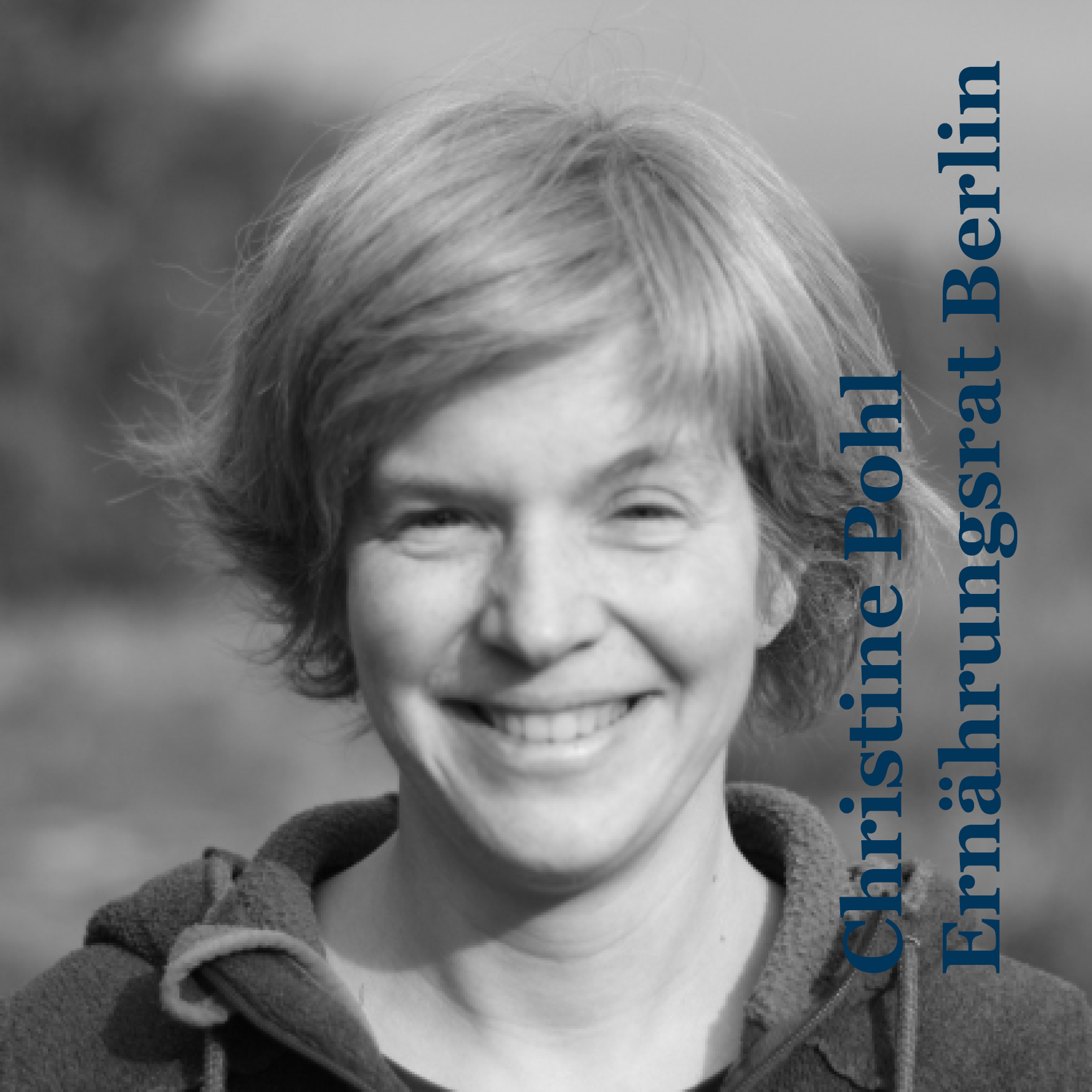 The Activist:
For many years Christine Pohl has been concerned with food and agriculture, in particular with the question of sustainable food and agricultural policy in a context of social and global justice. For six years she has been working on this topic in and around Berlin and helped to initiate the establishment of a Food Council for Berlin. Since 2016, she has been one of the elected spokespersons and also works as its coordinator, sometimes more, sometimes less on a full-time basis. Previously Christine has worked for the INKOTA network, Oxfam Germany, Friends of the Earth Europe and as a freelance author for corporate responsibility, supermarket power, landgrabbing and trade policy. During her food policy master's degree in London, she also studied regional food systems, in particular sustainable and equitable urban nutrition.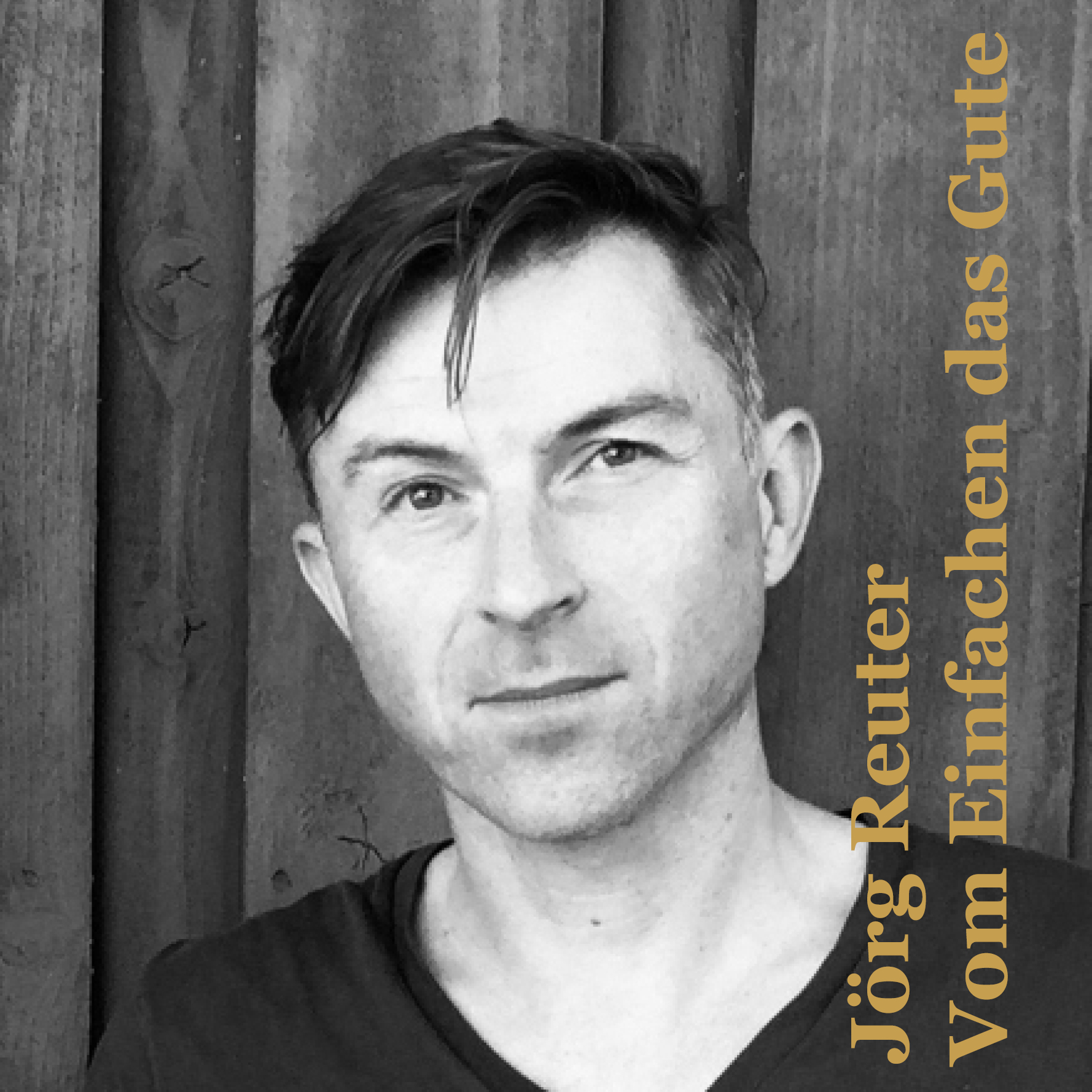 The vendor:

Jörg Reuter worked on farms and milked sheep in the foothills of the Pyrenees. A drastic experience when selling organic carrots at the weekly market led him to exchange his spade for a laptop and become a consultant. His vision was to get organic products out of the niche and make them successful.
For more than ten years he has been advising companies in Germany and Switzerland on how to combine responsibility with customer advantage. Since 2013 he has also been running the shop "Vom Einfachen das Gute" in addition to the company grüneköpfe Strategieberatung.