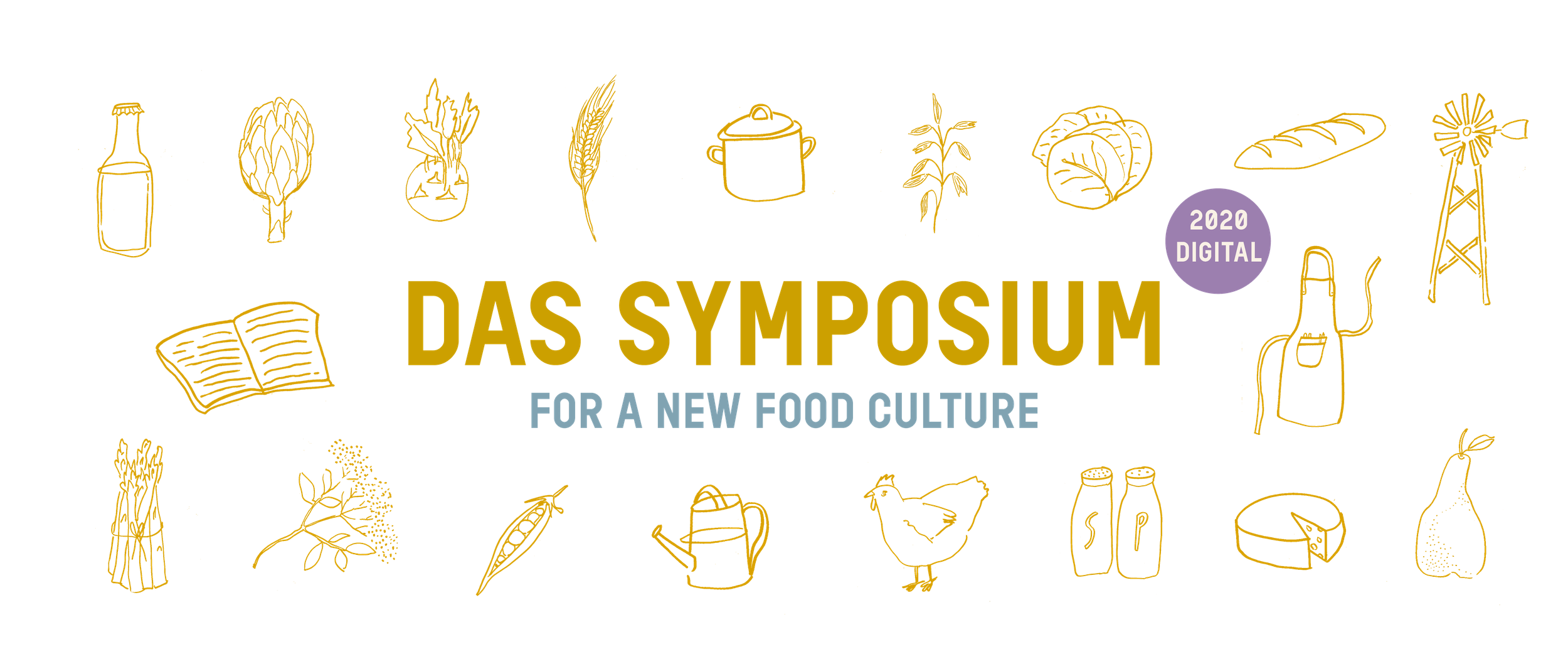 The only online event you really want to join.
Instead of a one-day event, we hosted a digital discourse platform from August to December , exploring the issues that move us as a community. Das Symposium 2020 was designed to become a comprehensive knowledge archive for a new food culture.
The event concept gave us the opportunity to dive deeper into the topics that are relevant to us. In 30 program sessions on 17 dates, we gained new insights, discussed solutions and exchanged ideas with each other.

Das Symposium is aimed at all those involved in our food system: you, and other cooks, restaurateurs, farmers, bakers, beekeepers, fishermen and butchers, creatives, journalists and teachers – visionaries of the future, food experts and those who wish to become it.
By buying a ticket, you participated in building a diverse knowledge archive that we can all use for our daily work, and to stimulate positive change. After the funding target has been reached, the archive is available to everyone. 
Supported by