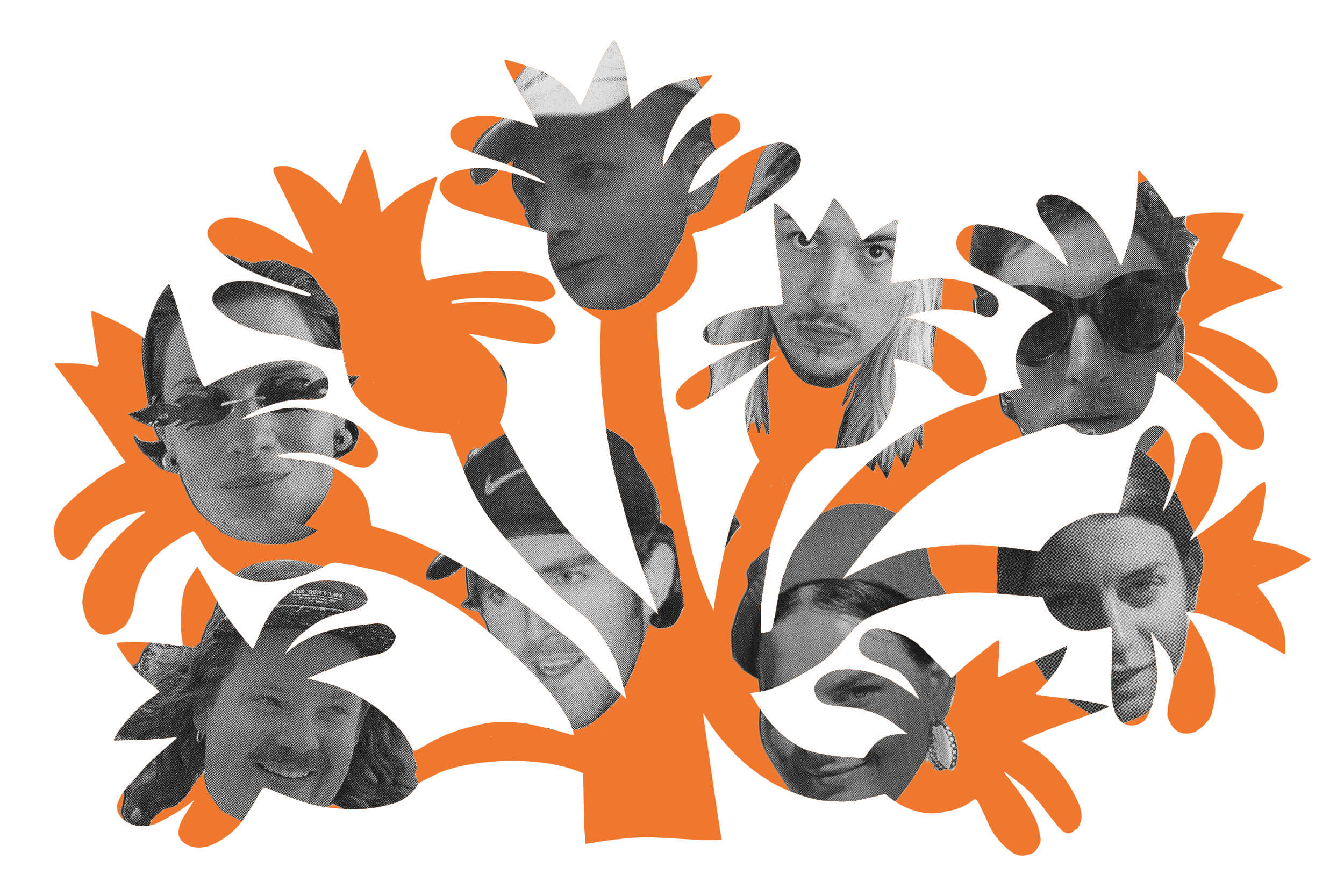 Hello! can you briefly introduce yourselves and tell us what you do?
We would love to. We are BOUCHE – a brewery from Berlin that specialises in kombucha-based drinks and craft brewing. 
We (Walker, Yannic and Felix) actually met in an artistic context. Felix and Yannic already knew each other from their years at university. They shared a studio in the north of Berlin, where soon also Walker moved his art to. He was the one who organised a group exhibition in the USA with all the artists from the studio community. This not only brought us closer together, but also to Kombucha.
At the end of 2019, we started to produce kombucha professionally, to decant it in 0.33l and 0.75l sparkling wine bottles and to sell it. From the beginning, our primary focus has been to produce a high quality, yet accessible product, utilising the full potential of kombucha.
Can you briefly explain what kombucha is and why you chose this particular product? 
Kombucha is a fermented tea-based drink resulting from a complex interaction of living cultures (yeasts and bacteria).
It is a fascinating drink that offers us as a brewery an incredible number of opportunities to experiment creatively and at the same time develop our craft. The great attraction definitely comes from creating and experimenting.
On top of that, kombucha has potential in the private, but also gastronomic environment; a drink that has found its place somewhere between lemonade and alcohol. We are at a time in which non-alcoholic alternatives are becoming increasingly popular. This interest gives us the chance to go in deep with our work.
You haven't spent all your life in the  food world. What made you decide to start a kombucha manufactory?
First of all, we don't see ourselves as a manufactory, but as a brewery. We have seen how the term "manufactory" is often used to enhance products or to suggest that they are not industrially produced. This has dulled it for us a bit. "Brewery", on the other hand, primarily stands for something artisanal and that simply sums up our work here very well.
As briefly mentioned earlier, all three of us originally come from the art and design world and had an exhibition together in the US in 2018. On that trip, Walker introduced us to kombucha, which was more established there.
We brought back to Berlin some cultures needed to brew kombucha and Walker started homebrewing directly in our studio. We became increasingly excited about the process and the flavours we could create by experimenting with yeasts and various infusions. We spent a whole year just trying to understand the process and the basic flavours of our kombucha – until at some point we had outgrown Walker's five-square-metre painting warehouse, which we had turned into our first improvised brewing space.
BOUCHE developed very organically from these beginnings and we grew more and more into a real brewery. Today, we work in Berlin-Marzahn on 380 square metres and continue to cover everything in-house: not only the entire production, but also the creative design, communication and distribution.
How did you acquire your versatile knowledge on fermentation processes and brewing techniques?
Everything we knew at the beginning was based on a combination of a lot of research and trial and error. We were on social networks and forums. We read masses of literature on kombucha, yeasts and fermentation, but also on wine and beer production. But most importantly, we quickly realised that you have to look beyond the end of your own nose, ask around and learn from others. We owe a lot of know-how to our first employee, Andy. Without his brewing experience, which he shared with us day in and day out, we wouldn't be where we are today. 
All three of us are career changers who started out in kombucha brewing with great curiosity and an open mind, but also a certain naivety. The good thing about it? To begin with, we don't see any limits to our work. And if any do appear, we work together as a team and find new, creative solutions to move forward.
"But most importantly, we quickly realised that you have to look beyond the end of your own nose, ask around and learn from others."
What does the production of kombucha in your brewery mean, especially considering the increasing demand and the related expansion of your brewery?
It's really exciting to see how the market for kombucha has developed in Germany and especially in Berlin in the last few years. When we started with our acquisition and the first test batches, there was definitely not as much going on as today. Our customers now include everything from small neighbourhood cafés to Michelin star restaurants, which is the perfect proof that kombucha can fill many gaps. This makes it still as exciting as on the first day, but the increasing demand also demands some growth from us. The big advantage of the larger brewery: quality. With the new set-up, we can brew even better and more precisely.
A lot has happened between our first small fermentation chamber in the atelier and the major reconstruction of our brewery in late summer 2022: first we brewed in modest 30-litre tanks, then in 300-litre tanks and now in comparatively massive 5000-litre tanks. But in comparison, what is big for us is still a microbrewery. Either way, we are generally positive about change. The most important thing for us is to find ways to not only maintain our quality, but to improve it – and we can do that even better now than before.
The experimental practices that date back to our early days are still our greatest asset today. We have learned that as we grow, we must not rest on our recipes. Because nothing is set in stone – especially not when you are working with a living culture. If you want to grow here, you have to take many, very different parameters into account.
What role does taste play for you? 
Since founding BOUCHE, our focus has always been on taste. It is a central element of our work and the most important aspect in relation to our product.
In our drinks, we want to create deep, complex structures, a full body and freshness. They should include an exciting mouthfeel that sends you on a taste journey – from the first contact in the mouth, which decides on the formative impression, to the middle nuances that build the character of the kombucha, to the flavours in the finish, which ensure that the drink lingers on the palate.
The development process of our flavour profiles is always guided by these three phases. Finding a new flavour and thus creating an extraordinary taste experience was, is and remains a key motivation for us.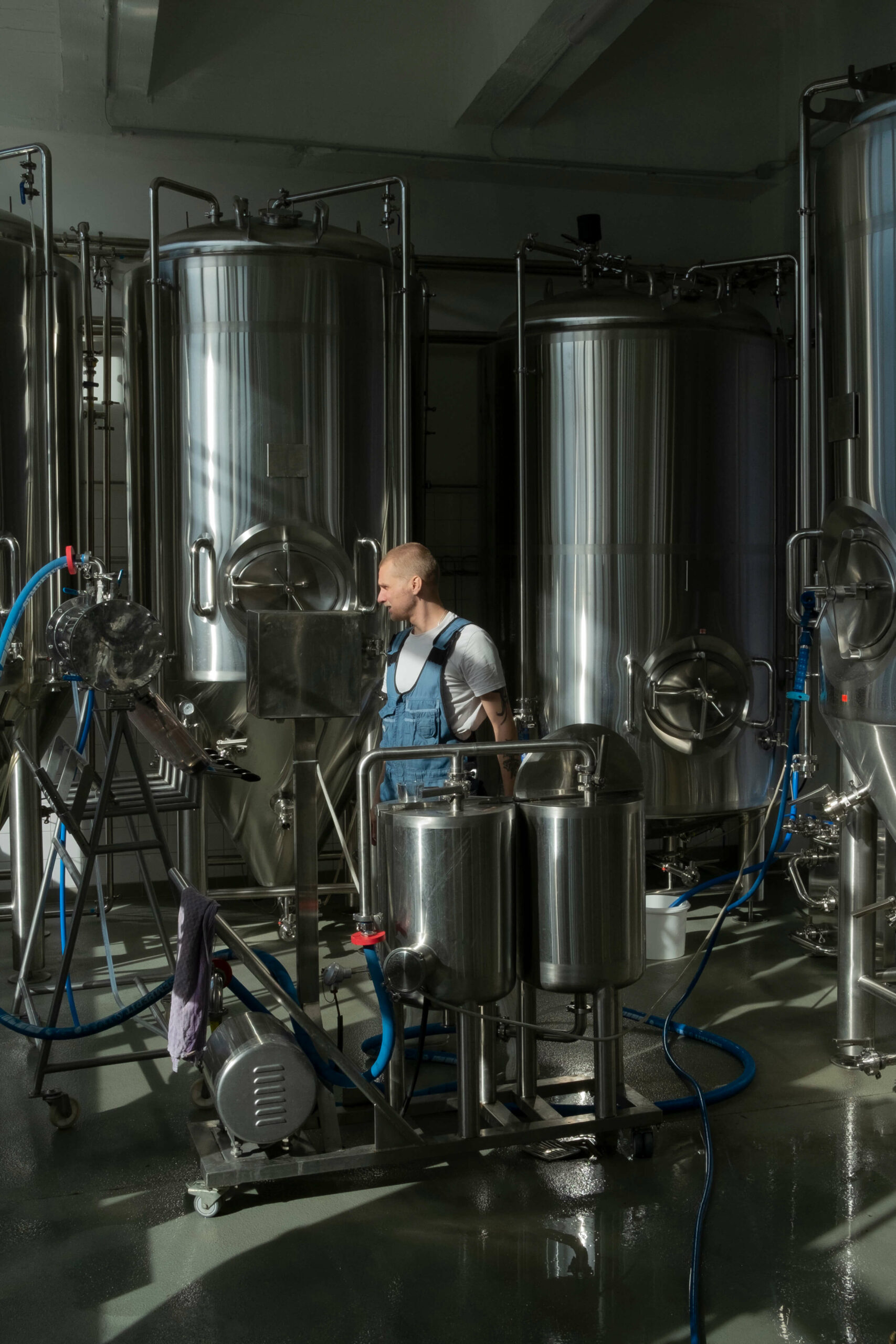 Do you cooperate with other companies? What does that look like in practice? And where do you need more like that?
Definitely. In fact, our collaboration with the restaurant industry has evolved from our cooperation with the Berlin star restaurant Cookies Cream.
In the middle of 2020, we decided to offer our kombucha in sparkling wine bottles. Cookies Cream were the first to appreciate our approach of comparing kombucha to natural wine. They put a lot of trust in us from the beginning and in return we developed customized flavours that the restaurant could offer on their wine list. We probably wouldn't have gotten this far so quickly without Cookies. We were inspired not only to shift our core business, but also to work more collaboratively.
For example, the BOUCHE Artist Editions allowed us to play with experimental ingredients and flavour ideas, while we were able to give artist friends a small stage by designing the labels. Very soon we were approached by local restaurateurs about a possible collaboration. This was not only a great opportunity to show our creativity in both taste and design, but to make important contacts and establish ourselves in the gastronomic scene.
We think that symbioses create things that you probably wouldn't have thought of on your own. For us, cooperation is therefore a central part of our corporate philosophy. We see the cooperation with partners from the gastronomy and retail sectors as an opportunity to comprehensively support each other's brands. You don't just grow in a data-driven way, but organically – for the fun of it.
What do you think needs to change in the food industry in the next years? 
For the future, we would like to see less credulity (e.g., with regard to labels) and instead more will to differentiate; in other words, to critically question product-related and entrepreneurial decisions.
Regionality is important, but not always possible. Through using tea, our product is by definition subject to supra-regionality, similar to coffee and chocolate. Therefore, the focus clearly should be on the quality of the raw materials and their processing. The basic ingredient should be ecologically justifiable and be traded under fair conditions.
We use transparency to take responsibility. But we also see it as an essential tool to educate consumers. To inform them about what is necessary – or not necessary – to produce high quality products. However, we deliberately refrain from collecting certificates, which in reality are often not worth what they promise. 
In general, however, the goal – not only as a small company, but especially for large companies – should be the desire to constantly improve and to invest profits into a more sustainable future. 
We know from our own experience how valuable one' s own network and the insight into the efforts of others can be. A collaboration of many small actors is exactly what is needed to develop ideas that force the big players to rethink – preferably via the consumers.
We should continue to question existing structures and make decisions consciously, both in terms of production and consumption. We need to promote good alternatives and the effortsto facilitate access to sustainable crafts. There should also be more opportunities to be profitable without having to become a sell-out.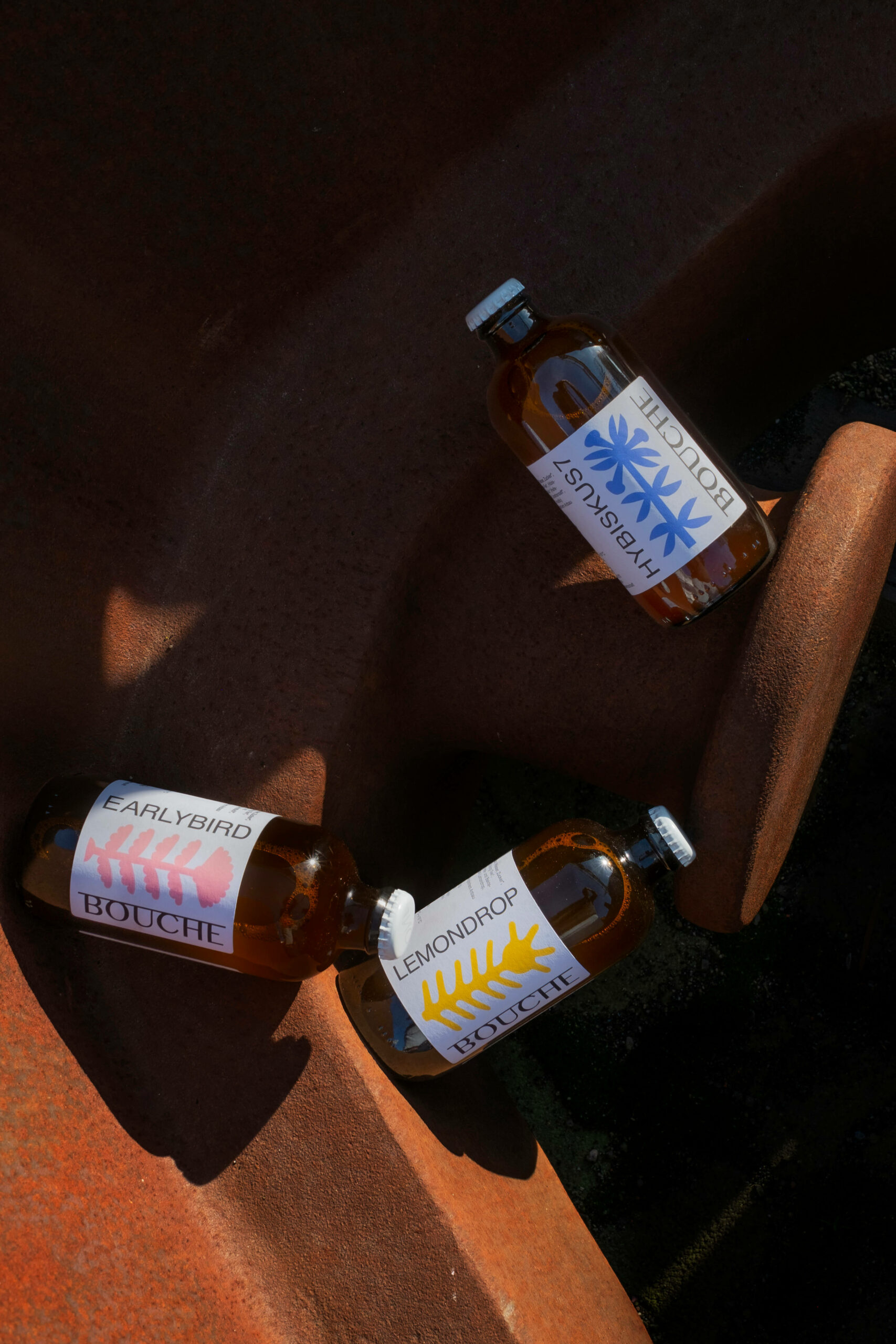 Are there any exciting projects for the future that you would like to share with us?
We have just expanded our brewery, made it more professional and bigger. With the new capacities, we can meet the increasing demand that we are currently seeing on the market even better. On the one hand, there is a lot of potential to discover new ways and markets with our 0.33l bottles. Growth, as already mentioned, is a constant companion. At the same time, the 0.75l bottles and NOVIN will become even more special because these products will continue to be filled by hand and cannot simply "grow along". Either way, with the new set-up at the brewery, we hope to be able take a short breather. The next step will certainly come soon.
Along the way, we keep working on small and bigger shadow projects; often without knowing which of them will ever see the light of day. We just love to experiment and learn. Such projects include new kombucha varieties like BOUCHE CASCARAH in cooperation with Bonanza Coffee Roasters, a flavoured wine-based drink (AWG) for which we added kombucha cultures to grapes from Weingut Baumberger, or the proxy NOVIN we developed.
NOVIN in particular is a very exciting project for us. It offers the chance to present kombucha in a completely different light – as an alternative to wine. The market for so-called proxies is only just emerging, and apart from a few conspiring producers, everything is still very small and familiar. We are happy to be part of it from the beginning and try to inspire more and more consumers, but also the gastronomy, for this niche through NOVIN. Until now, this was often lacking knowledge or just the right product in the right place at the right time.
In addition, following art projects with David Schiesser, Tom Król, Sonja Yakovleva, Michael Müller and Malte Zenses, there will be more BOUCHE Artist Editions.