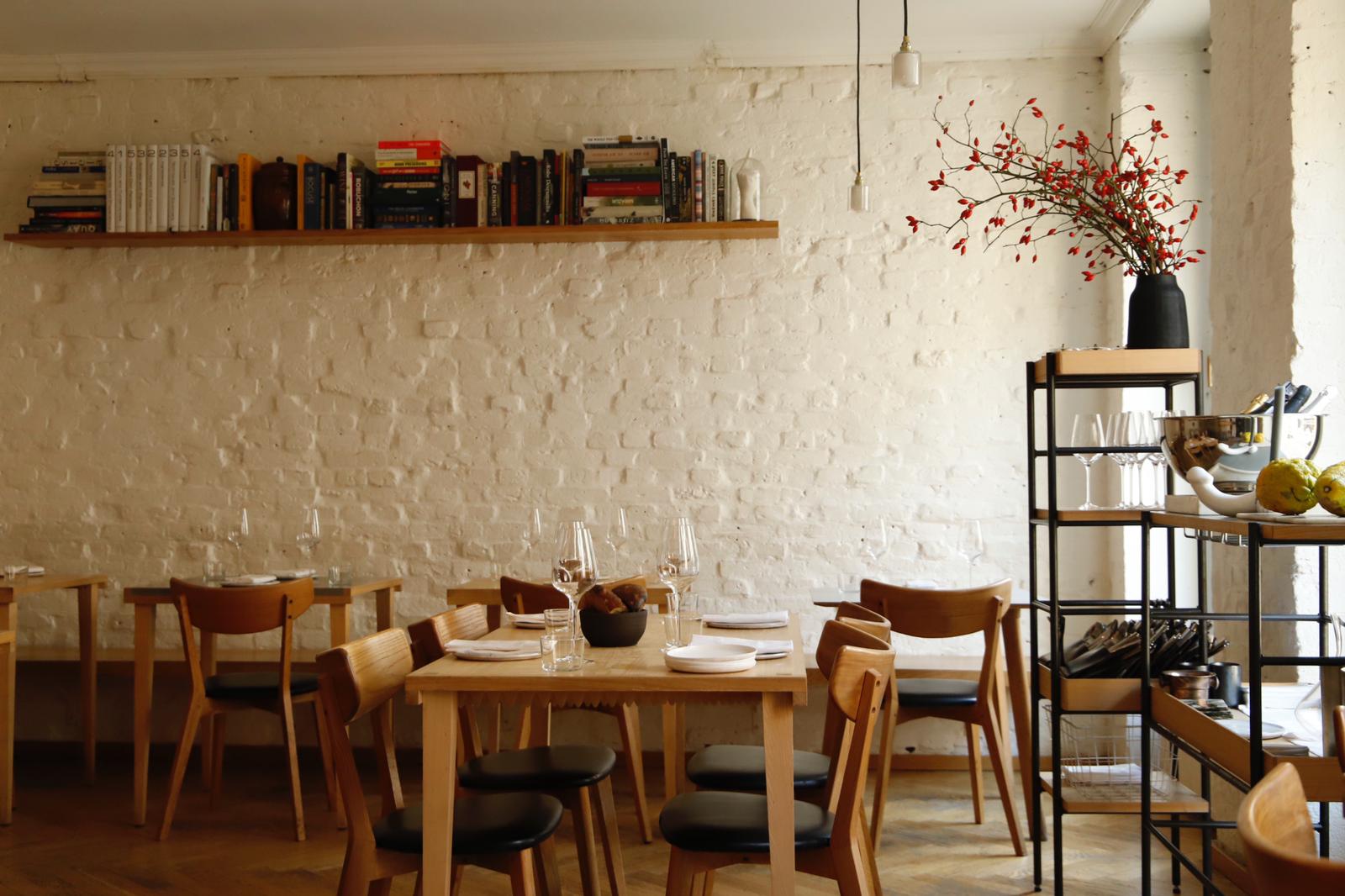 Samina Raza, owner, host and wine selector at Mrs Robinson's in Berlin talks with us about what makes her place so special, about the importance and benefits of high quality produce and how the network around the restaurant is build.  
Hey Samina, can you please introduce yourself and tell us about  Mrs. Robinson's and your role there?
My name is Samina Amy Raza, I am the owner, host and wine selector of restaurants Mrs Robinson's and Frieda, both located near Helmholtzplatz in Berlin-Prenzlauer Berg. Mrs Robinson's is a flavour driven and produce focused restaurant with 20 seats. I love to describe Mrs Robinson's as a laboratory for flavours and atmosphere. How to serve people with the highest quality of produce in a fun loose and loud atmosphere.

What differentiates you from other restaurants?
I think that most of all is the high energy and emotions that run through the restaurant. From the wine to the food. Also, I think that the main difference coming from a female owner of an independent group that takes active part from shaping the menu and the atmosphere of the restaurant in real time is the key to our unique identity.
How do you find your producers, and how do you decide to work with them?
How we find them? We are looking for them! Googling a lot. Making phone calls. Asking friends (chefs and farmers) and not giving up. After a first trail we are always going to visit the people behind the produce. Even if it's over the border. Just like with wineries, borders are not limiting to us. To see that the story is real and to create a deeper relationship and understanding of the produce. These real connections with the farmers are often leading to other great connections – and so a network is built, organically, with strong roots.

What are the benefits and hurdles of working with them?
The immediate benefit is the flavour of the produce itself. Once you had the taste of a real carrot or glass of regional produced milk it is hard to almost impossible to go back to things coming up from industrial agriculture. The byproduct of these benefits is the connections we create with people and the understanding of the soil and how the food we are eating is affecting the world we live in. The hurdles are the fast pace of the changing ingredients, and the small amounts that are available. When you work with ingredients that are not bioengineered or not coming from a polytunnels or from a land far away where the sun is beaming and the labour is always cheap (often at a direct cost to the rights and freedoms of agricultural labourers), one day the produce is there, the next day it is gone. That is always a great challenge. Together with logistics and the change of a characteristic of a product that is not processed, these are the biggest hurdles. But with this challenge comes an opportunity to develop techniques and the multitude of options for preservation – drying, lacto fermenting, using in kojis, making vinegars as well as turning 'waste' into gold like using soured milk for baking, culturing milk ourselves just before it spoils to make cheeses or yoghurt, and prolong the shelf life. Not to mention the framework of seasonality – the structure and sense of coherence this brings to the menu we offer.
"Real connections with farmers are often leading to other great connections – and so a network is built, organically, with strong roots."
Why did you become a member of ​Die Gemeinschaft​?
The idea behind a hugging community that shares knowledge and similar values in a giving way. Instead of hostile restaurant city and badmouthing is always a good idea.

Are there things that changed for you and your restaurant since you became a member?
Not really, although having a sense of community is always nice.
In your opinion, what are the most important points that need to change within the food industry, gastronomy and agriculture?
Sustainability and biodiversity.
Photos
Justyna Vityk, Cate Gowers
Text & Edit
Carolin Foelster