DAS SYMPOSIUM 2021: Opening Event
1 August 2021 @ 14:30

-

19:00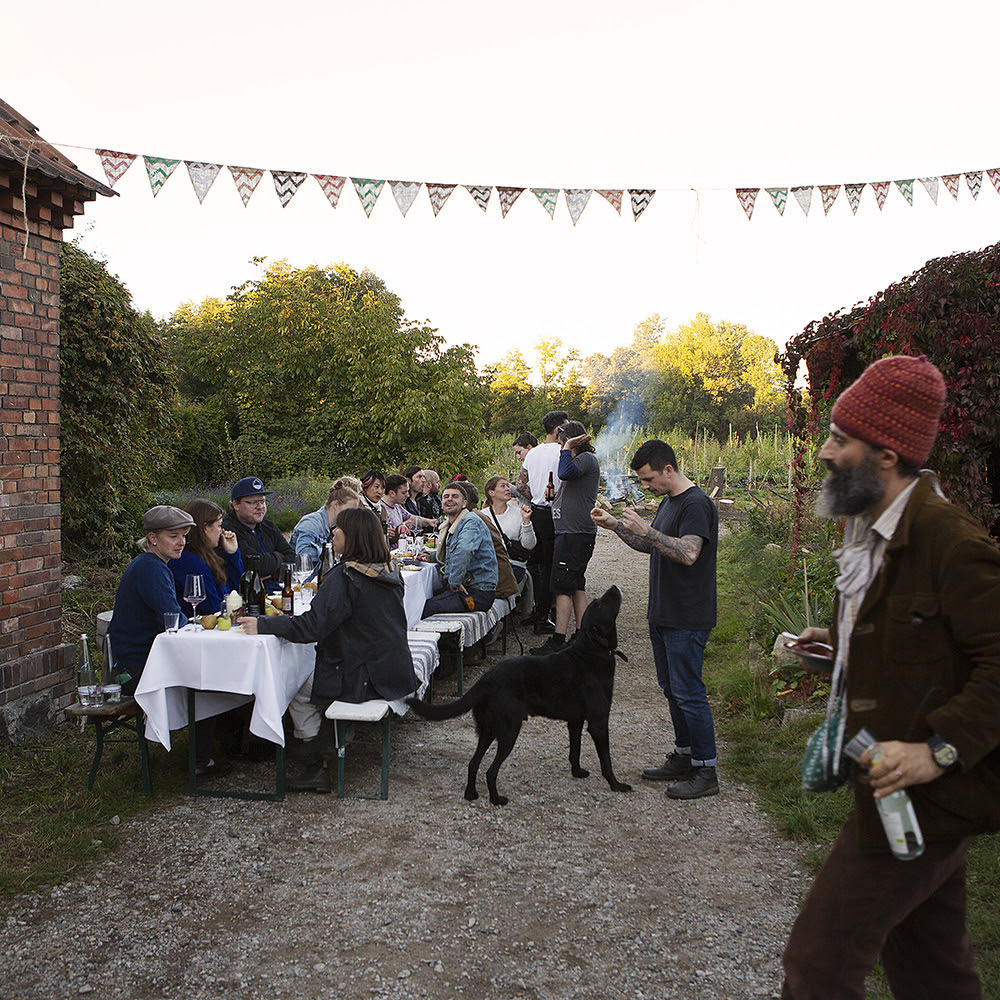 On Sunday, August 1st, we will celebrate the start of our six-month program together at Michelberger Farm in the beautiful Spreewald. Together with all participants and curators of the Symposium, we'll pop the corks, see friends again, make new contacts and thus kick off Das Symposium 2021 in due form.
There will be coffee and cake, and the team of Michelberger restaurant will fire up the grill later in the afternoon and serve fresh produce from their own regenerative field and Wilmars Gaerten. We'll also have something to quench our thirst: Niko Brandner, who produces sparkling wine at Haus Griesel, will send us his apple sparkling wine "Von Wiesen", with which he gives the apple more attention, appreciation and fair prices. Thanks to his generous support, we can clink our glasses together! Inbetween, the Michelberger team will give us a tour of the syntropic food forest.
You can sign up for the Opening Event until Thursday, July 29.
PROGRAM:
1.00 p.m: Bus departure from the Michelberger Hotel (bus ticket holders only)
2.30 p.m.: Admission
3 p.m: Welcome to the farm
from 3.30 p.m, approx. every 15 minutes: Guided tours through the farm in small groups
3.30 p.m: Coffee & cake
4.30 p.m: BBQ start (vegan options available)
7 p.m: End
7.30 p.m: Bus departure, returning to the Michelberger Hotel (bus ticket holders only)
Getting there:
The Michelberger farm is located in the Spreewald area, southeast of Berlin. To get there, you have the following options:
1. Bus ticket:
We will organise a bus that takes you directly to the venue. The bus will depart at 1.30 p.m in front of the Michelberger Hotel (Warschauerstrasse 39/40). After the event is over, it will take you back to the hotel (approx. return 9 p.m). To join, simply book the ticket option including transport, (max. 50 seats available).
2. Getting there on your own:
By public transport: RB 24 to Bestensee, then replacement bus to Halbe, then RE 2 towards Cottbus. The stop is Vetschau. There will be a pick up at the train station.
By car: You will find the exact address when you register.
Other important information:
Please note that tickets are limited. You are welcome to book up to 3 additional tickets for friends, family or colleagues. In case of extreme bad weather, the alternative date for the event is Saturday, July 31st. A ticket refund can be granted up to 3 days before the event (July 28th).
Corona measures:
It is mandatory to wear an FFP2 mask during the entire bus journey. According to the current ordinance of the state of Berlin (from 04.06.21), all passengers will have to present either a negative test taken within the last 24 hours before the start of the journey, or proof of complete vaccination or recovery.