DAS SYMPOSIUM 2021: PULSES
12 August 2021

-

16 August 2021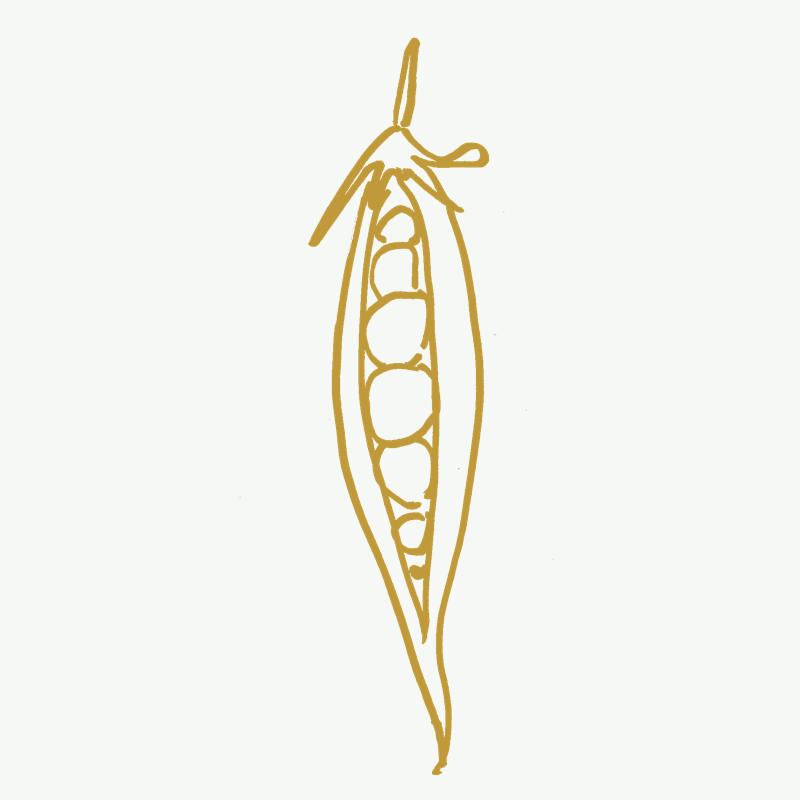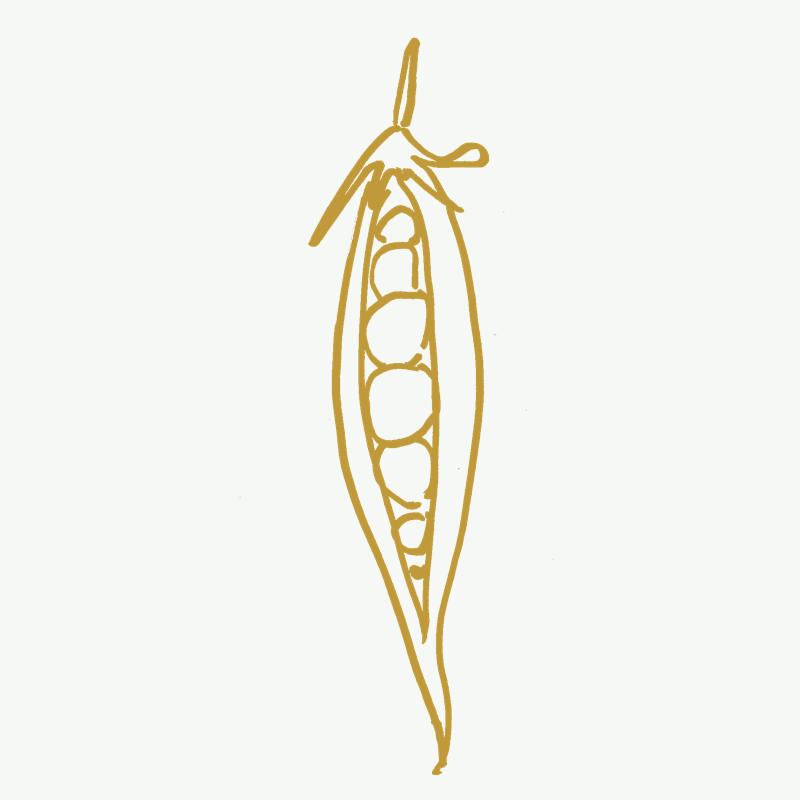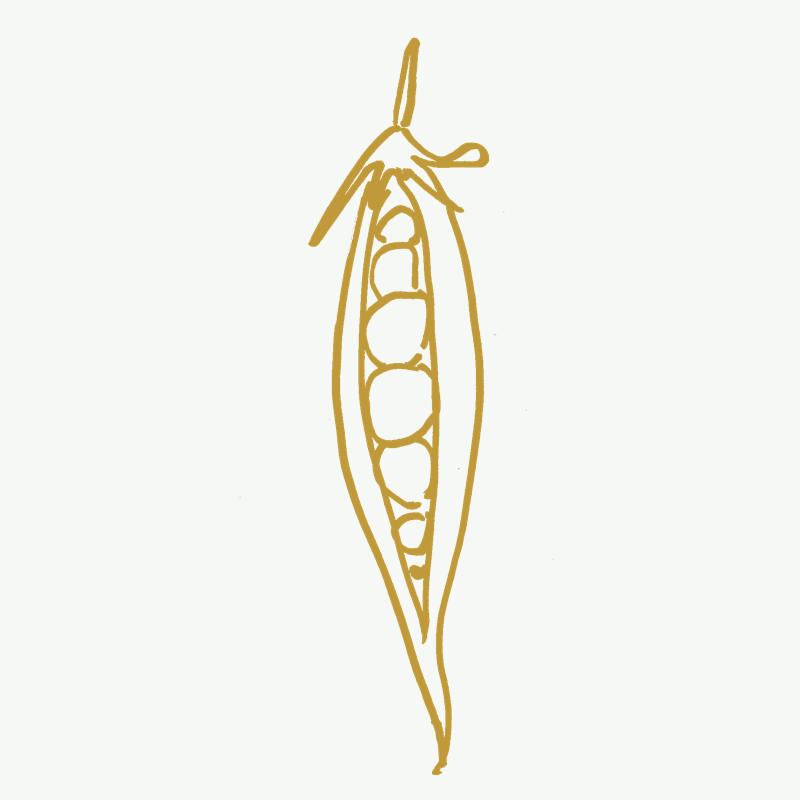 What do beans, peas and lentils have in common? Not only are they valuable plant proteins – they are also true multi-talents for agriculture, taste and a sustainable food culture. By fixing nitrogen from the air into the soil, they increase its fertility and at the same time reduce the amount of fertiliser and energy we need to cultivate plants. So it's about time we give legumes a more prominent place on our plates! Even more so because legumes are endlessly versatile and enjoyable to use in the kitchen. Together, we spent four days exploring the potential of legumes and meeting pioneers who are committed to their wider use.
Thursday, 12.08.21
5:00 PM – 7.00 PM
DIGITAL Food For Thought
Legumes: meaning beans, lupines, (chick-)peas, soybeans…we hear what they have in common, how they are and could be used agriculturally and what relevance they have in the (agricultural) landscape. Global contexts, regional challenges and the state of research were presented by Prof.Dr. Ralf Bloch from the Department of Agroecology at the HNE Eberswalde and the plant cultivation scientist Dr.agr. Moritz Reckling from the Zalf in Müncheberg. Olga Graf then reported on her study of alternative, regional protein sources and their opportunities and trends in the kitchen.
with Dr. agr. Moritz Reckling (Leibniz-Zentrum für Agrarlandschaftsforschung), Prof. Dr. Ralf Bloch (HNE Eberswalde), Olga Graf  (Food Kompanions)
Friday, 13.08.21
12:30 PM – 6:00 PM
PULSES TOUR BERLIN
We visited exciting culinary locations in Berlin that introduced us to beans, chickpeas and co. in the context of different food cultures. Dr. Forough & Dr. Sahar Sodoudi, Gastro Founder Award winning twin sisters from Berlin, invited us to their Middle Eastern Culture and Food Lab and gave an introduction to the world of pulses and their use in Middle Eastern, especially Persian, cuisine and presented a variety of dishes that can be created with pulses. In addition, we learned from Huadou about the production, taste and history around the diverse product soy and from Kanaan everything about Hummus.
The founders of Tiny Farms Jacob Fels and Tobias Leiber invited us to Tiny Farms in Buchholz to discuss the value creation and appreciation of regional organic vegetables. We harvested legumes together and cooked them together for a shared lunch. With Elisabeth Berlinghof, pioneer of the Tiny Farm, we learned about the types and varieties of pulses that grow there and reflect on why it is important to put more pulses on our plates again. In the afternoon, we visited the chickpea field together and talked about the challenges of cultivation.
with Elisabeth Berlinghof, Jacob Fels and Tobias Leiber (Tiny Farms)
MONDAY, 16.08.2021
11:00 AM -2:00 PM
KITCHEN MEETUP
KANTINE ZUKUNFT
We gathered around the stove and tasted how much more there is in legumes than their dusty image has long led us to believe. We devoted special attention to their potential as a meat-free source of protein in the kitchens and on our plates. Patrick Wodni, chef and team member of Kantine Zukunft, told us about the benefits of legumes in public kitchens and cooking for many. With his experience, we prepared and tasted different dishes that bring the diversity of pulses to the centre of the plate.
with Patrick Wodni (Kantine Zukunft), Elisabeth Berlinghof and Sophia Hoffmann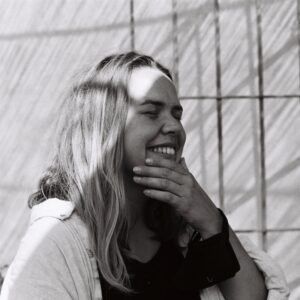 Elisabeth Berlinghof is a gastronomic scientist who is working on various important levers of the food system. She is currently working for the Tiny Farms academy. As a Tiny Farm pioneer, she is running a vegetable farm in Brandenburg with a team from Berlin. On a freelance basis, she is a speaker and presenter and has been pushing the topic of legumes for several years, including through her work on KornLabor.

Instagram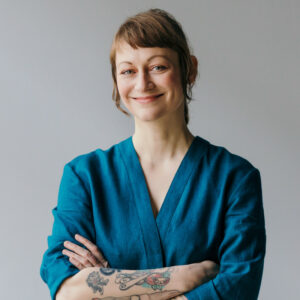 Sophia Hoffmann is a chef, author and activist living in Berlin. In addition to plant-based cuisine, she is committed to environmental protection, sustainability and feminism and is active in these areas as a speaker, consultant and ambassador. Her creative vegan recipes captivate with regional seasonal cuisine and the extraordinary shine of natural ingredients. All of her cookbooks are about more than simply cooking. Her book "Zero Waste Küche" is specifically dedicated to the topic of food appreciation and is aimed at all those wanting playfully deepen their knowledge about sustainable lifestyle and reducing animal products. Her current book "Die kleine Hoffmann: einfach intuitiv kochen lernen" is a standard work for the appreciative handling of food. Sophia cooks at Isla Coffee in Berlin, an award-winning café with a circular concept, and is currently planning to open her own restaurant. Additionally, she receives and cooks for a variety of guests in her home kitchen for her podcast "Hoffmanns Küche".