DAS SYMPOSIUM 2021: SCALES & SHELLS
14 October 2021

-

18 October 2021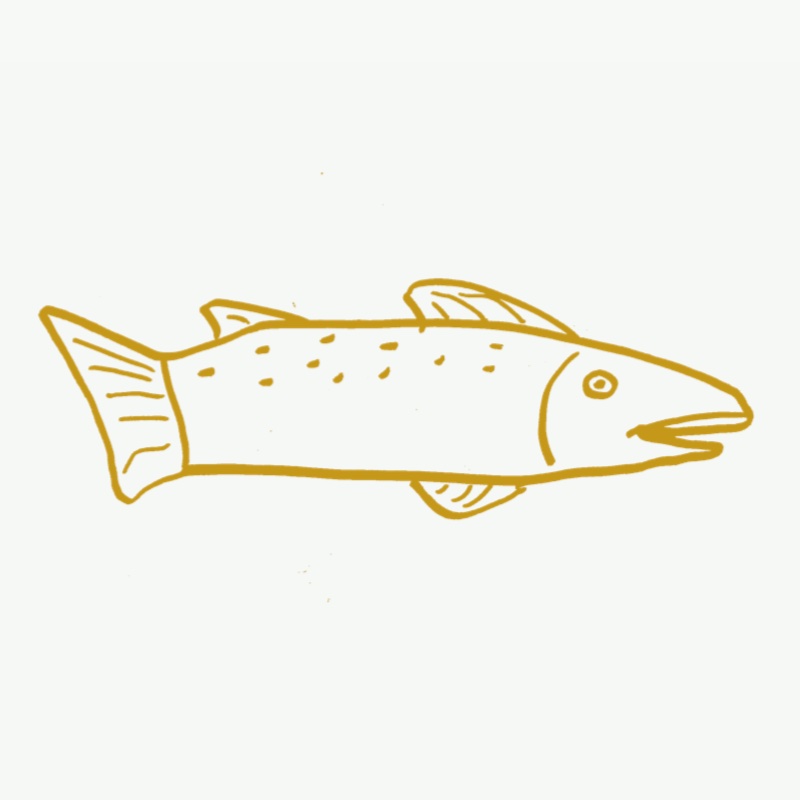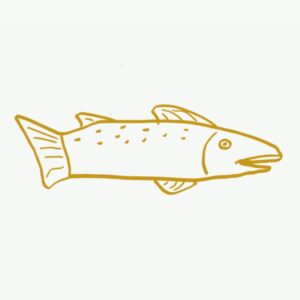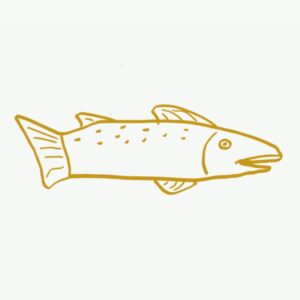 Is it even right and important to have fish on the menu? If so, which ones and how can I be sure that no fish was caught in vain? In this topic, we looked at fish and fishing and familiarized ourselves with the most important aspects of fishing methods, farming and certifications. After all, hardly any other area of the food system is as contradictory and intransparent as fishery. Moreover, decades of overfishing and subsidization of industrial fishing have dramatically reduced our fish stocks. Together, we learned how to deal with this problem and find sustainable alternatives.
Thursday, 14.10.2021
5:00 – 6:00 pm
DIGITAL FOOD FOR THOUGHT (DE)
Not all is well with the world's fish stocks. With the knowledge of this issue, we dove into the topic with Nina Wolff, chairwoman of Slow Food Germany e.V., jurist and long-standing head of the fish-commission. She gave us an overview of the current situation as well as recommendations on better fish consumption and purchase. We also talked about different fish farming and fishing methods, seasons and political demands – as fish stocks are a public good.
with Nina Wolff (Slow Food Germany)
(in German)
Saturday, 16.10.2021
11:00 am – 6:00 pm
Excursion (DE)
We visited Fischerei Stechlinsee and found out about the daily business of a fisher but also about succession in a rare profession. Martin Böttcher, who leads the operation in the 7. generation, provided us with insights to the transformation of the fisherman's craft over time. We learned about the subtleties of lake fishing and talked about native fish species. Together with Martin we smoked fresh vendaces.
with Martin Böttcher (Fischerei Stechlinsee)
(in German)
Monday, 18.10.2021
10:00 am – 2:00 pm
Kitchen Meetup (DE)
Lode & Stijn
For our Warenrunde we were looking forward to a very special guest: Felix Schneider (Restaurant Etz)! We were able to convince him to travel to Berlin and share his extensive knowledge and practical hands-on skills with us: Focusing on unknown and invasive fish species, Felix showed us how he makes them tasty and processes them holistically in the kitchen of Lode & Stijn. From him we learned the differentiated handling of the entire components of the fish, that it can also be matured and how garum, among other things, is made from its remains.
with Felix Schneider und Stefan Frank (Restaurant Etz), Lode & Stijn
(in German)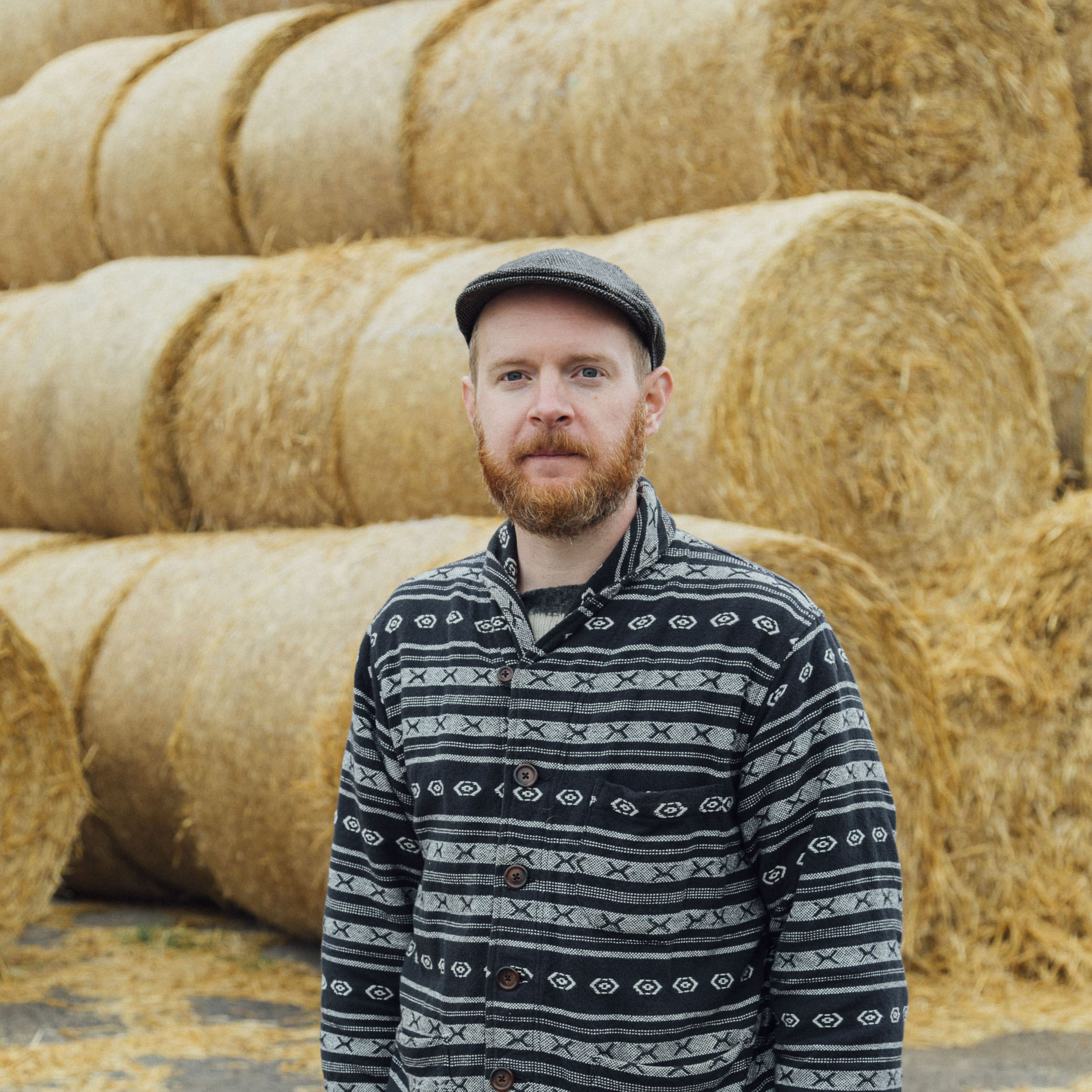 Felix Schneider completed his apprenticeship to become a cook after his Abitur (A-Levels) in 2005, and worked as demichef de partie at Hotel Burg Wernberg for Thomas Kellermann in Wernberg-Köblitz (one Michelin star). Then he went to work at Restaurant Aumer's La Vie in Nuremberg as chef de partie, sous chef and later as head chef. The restaurant was honored with one Michelin star in 2014. In 2010, Schneider started to grow his own tomatoes and found interest in old fruit and vegetable varieties. He forages wild plants, mushrooms and herbs and uses those characteristic aromas for his cooking. From October 2015 to March 2021, he worked as head chef at the restaurant Sosein in Heroldsberg, which was honored with one Michelin star in 2016 and two in 2019. In March 2021, Schneider announced his plans to work self-employed in the future. Soon he will open his Restaurant etz in Nuremberg.

Instagram
Photo: Caroline Prange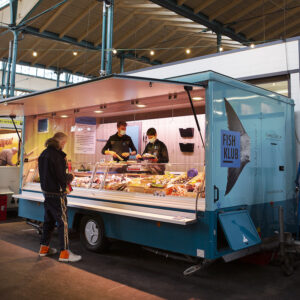 Since 2017, Fish Klub imports fresh seafood coming mainly from Bretagne and the French Atlantic to shops and restaurants in the city of Berlin. The company was created by Margaux Friocourt and operates two fish shops, one in Markthalle Neun and one in Wilma Shoppen Markthalle, with a food corner and a nature wine stand. Their products distinguish themselves with their originality, tastes, textures and freshness. In each of them, Fish Klub wants to highlight the proximity and the strong links they have with the sea, its environment & their collaboration with oyster producers, fishmongers, fishermen and sustainable fishing practices. Thus, Fish Klub works directly with the fish auctions in Bretagne, France, when the catch is freshly landed. This allows them to be in contact with independent fishermen and producers and limit the intermediaries, depending on what the boats have fished. All their seafood have total traceability (quality, origin, fishing gear, label).