DAS SYMPOSIUM 2021: TAILS & FEATHERS
28 October 2021

-

2 November 2021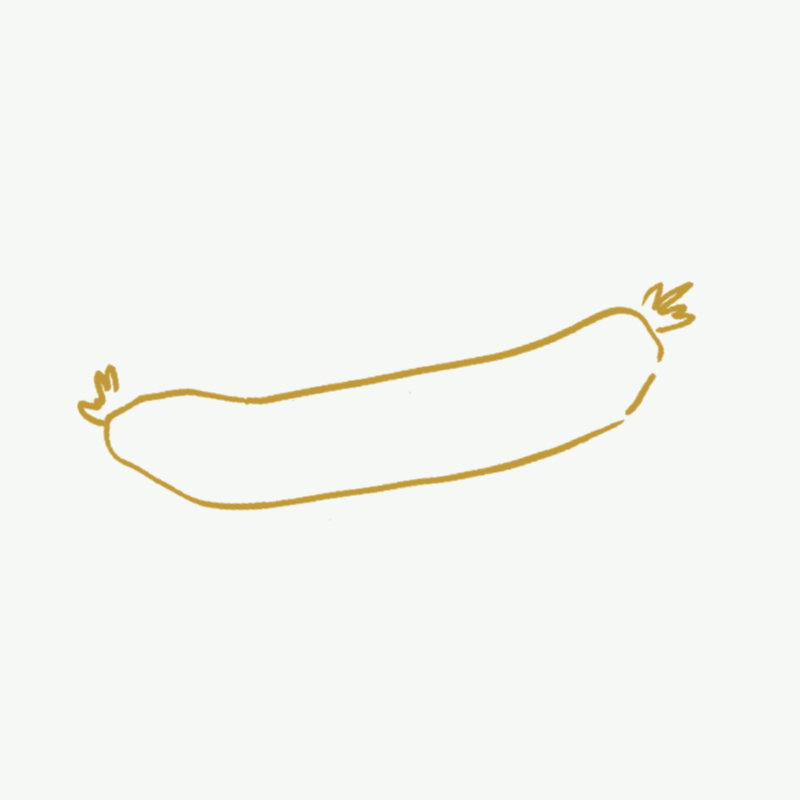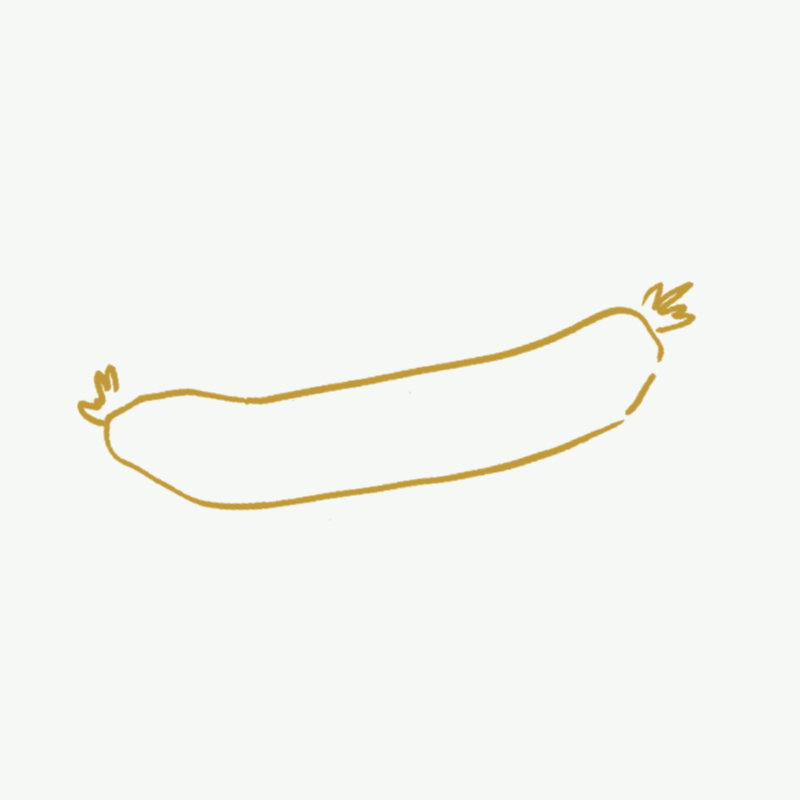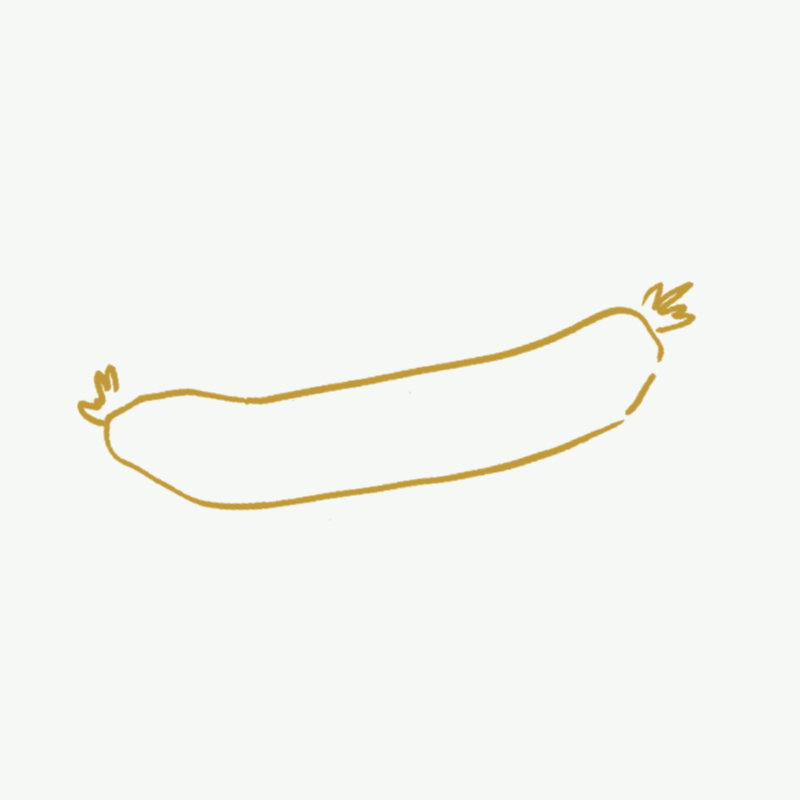 Animals are impossible to separate from closed-loop agriculture. At the same time, the consumption of meat is polarizing, as animals are considered major greenhouse gas emitters. What paths can we take today to consume meat in a climate- and animal-friendly way? One thing is clear: appreciation and respect must be the cornerstones for keeping, slaughtering and processing animals. On the other hand, with the extinction of related professions, the connection of consumers to the origins of meat is also threatened. During these four days, we followed the production process and dove deeper into the rearing, slaughtering and processing – complemented by scientific perspectives and networking along the value chain of meat.
thursday, 28.10.2021
5:00 – 7:30 PM
DIGITAL FOOD FOR THOUGHT
(DE & EN)
For the digital kick-off on the topic of "tails and feathers", we invited various experts to share their experiences, projects and future scenarios from their different perspectives. Under what circumstances can we eat meat? How are climate protection and meat consumption related? How can animal welfare, agriculture, quality and taste be aligned and what is the status quo of animal husbandry in our current food system? What is high-quality meat and how do breed, rearing and feeding influence meat quality?
with Johanna and Daniel Mörlein (Georg-August-Universität Göttingen), Barbara Meyer zu Altenschildesche (Royal Mangalitsa), Olga Graf, Ingmar Jaschok (Hofhuhn)
(in German and English)
Saturday, 30.10.2021
11:00 AM -6:00 PM
Excursion (EN & DE)
We visited David Peacock (Erdhof Seewalde) on his farm and had a look at his species-appropriate animal husbandry. We also learned about animal breeding and different animal breeds, especially in relation to the production of meat.
David gave us an important input about the, as so often, weakest link in the value chain: He shared his experiences in planning his own slaughterhouse, explained the status quo on slaughter regulations, farm slaughter and slaughterhouses in Germany and opened up space for questions, suggestions and development of solutions for Berlin and Brandenburg.
with David Peacock (Erdhof Seewalde)
(in German and English)
Monday, 01.11.2021
10:00 AM – 2:00 PM
KITCHEN MEETUP
NOBELHART & SCHMUTZIG (DE)
At this kitchen meetup, together with Micha Schäfer (Nobelhart&Schmutzig), we learned more about cutting up and storing whole animals, even when space is limited. We went further and got inspired about different processing and preservation methods, also of often unused parts.
With Franziska Schalk (butcher, Weißwurstkönigin 2019/2020) we talked about different ways of utilising meat between slaughter and consumption. What kind of products and methods of maturing are there? What role play culture and climate here?
with Franziska Schalk (Weißwurstkönigin 2019/2020), Micha Schäfer (Nobelhart&Schmutzig)
(in German)
tuesday, 02.11.2021
6:00 – 9:00 PM
ROUND TABLE (DE & EN)
Terz
On our last day of the event, we brought it all together. We tasted our way through the world of charcuterie together with Nathan Collelo Gilmour. In doing so, we looked at regional specialities in the context of their local influences and tasted products that you wouldn't normally buy yourself directly. We also talked about the concept of seasonality in meat products.
Finally, we sat around a table with Olga Graf (The Butchers Manifesto) and looked on our existing network: Where do we get animal products as a chef? What are the current hurdles for animal owners and restaurateurs? What links are missing in our value chain?
with Olga Graf (The Butchers Manifesto), Nathan Collelo Gilmour
(in German and English)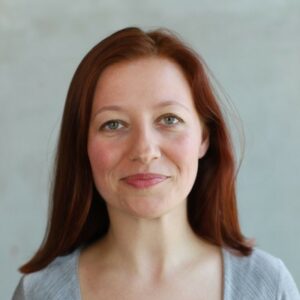 Olga Graf studied product and service design. Her career began as a lecturer at the Berlin University of Applied Sciences (HTW Berlin), inspiring young people to design with social impact, where she taught methods of user research and service design. Her systematic knowledge led her to advise governmental and non-governmental organizations as well as companies of all sizes to unleash innovation potentials or to steer transformation processes through innovation. She sees the greatest leverage to positively impact the health of humans, animals and nature alike in the food supply chain. As a result, her work over the past four years has focused on the food sector: Among other things, she has launched an international movement to strengthen sustainable butchery (Butchers Manifesto), has done extensive research on meat alternatives, and is currently working on societal transformation through community catering.

Instagram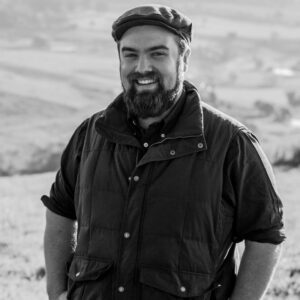 Nathan Collelo Gilmour is a travelling charcutier, live fire chef, and strategy consultant based in Berlin. He brings deep experience in the charcuterie and butchery world in the French, Spanish, and Italian tradition and has most recently served as the Chef-in-Residence at cooking schools in the Pacific Northwest. Nathan offers his experience from his time spent as a stagisti with Dario Cecchini's Macelleria in Panzano and with Alice Waters' Rome Sustainable Food Project in Rome. He is an engaging teacher and coach, a great road trip companion, and a wealth of (mostly) true stories. In addition to his years working with Kate Hill and the Chapolard Family in Southwest France, Nathan has also served as an international authority on all things meat – he's judged national charcuterie competitions on both sides of the pond and taught his methods as far away as Bogota. He is currently dotting the I's, J's, and umlauts on his Master's thesis (focused on international food defense regulations), plotting his next moves in the food space with online charcuterie instruction, and open to entertaining offers from around the world.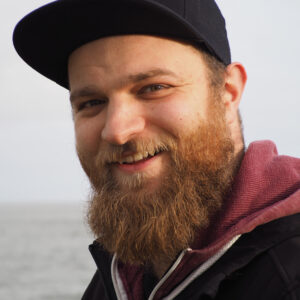 Ingmar Jaschok is a farmer, blogger and copywriter. He grew up on a 100-hectare demeter farm with dairy cows and a farm cheese dairy in Hunsrück. As a blogger, his "Hofhuhn" blog has earned the "Golden Blogger" award, one of Germany's most prestigious online awards. With photos, texts, videos and podcasts, he is present on various platforms and reports on his daily work and background in agriculture and food production, as well as on current agricultural and social topics. At besserfleisch.de he is responsible for storytelling about the partner farms and their products.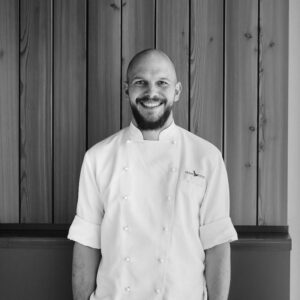 Micha Schäfer has no patience for repetition. It took just a brief period working in the kitchen of the "Tandreas" hotel in Gießen for him to turn his back on his academic career and dedicate himself to the kitchen. He began training as a chef and afterwards found a job in one of the most exciting restaurants in Germany. Inspired by Head Chef Matthias Schmidt at Villa Merton in Frankfurt (Michelin**, 18 points in Gault Millau), his performance soon earned him an invitation to participate in the development of new dishes. This gave him a new perspective on those overlooked products growing in our collective backyards, perfect for use in fine cuisine. Schäfer quickly understood the magic of these local products. He didn't have to think twice about answering Billy Wagner's call to cook at Nobelhart & Schmutzig, because the idea of a regional kitchen seemed long overdue for Berlin. A kitchen that concentrates solely on its own region and venerates radically fresh products. What matters are the producers, short paths, ethics and integrity.

Instagram
David Peacock is a native of Britain, a farmer and operator of Erdhof Seewalde. His agricultural operation in the Mecklenburg lakes region works with a closed cycle of farming, animal husbandry, gardening and beekeeping. The farm's meat and dairy products go to restaurants such as Nobelhart&Schmutzig as well as co-operative restaurants, all at the same price. David's reputation among restaurateurs comes not just from the unblemished quality of his products, but also through his efforts to promote transparency in agricultural creation and his advocacy for a "diverse agriculture".

Instagram