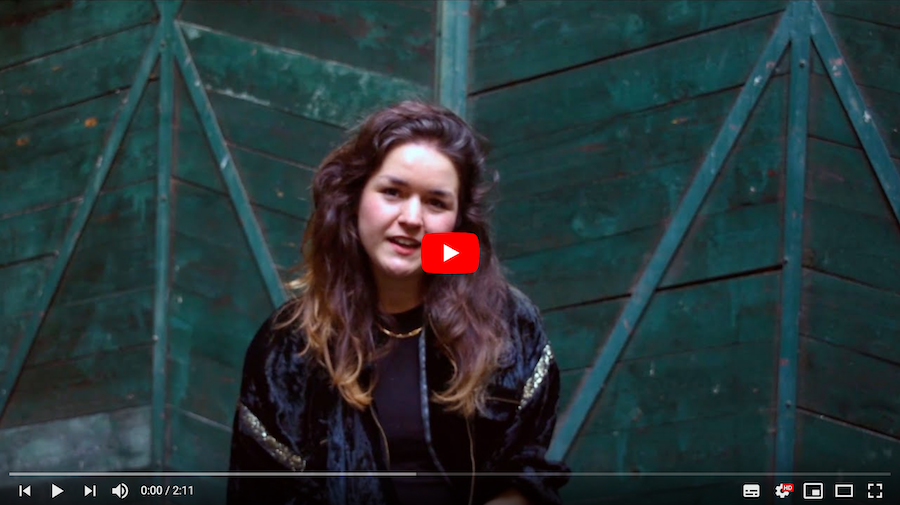 Das Symposium – For whom?
You grow vegetables, raise animals or catch fish? You bake bread or brew beer? You work as a butcher or chef? No matter if you work in a small café, a restaurant or a communal kitchen, if you are a student or a trainee – If you are interested in a discourse about food culture and the relationship between agriculture and gastronomy and would like to exchange ideas openly, you are welcome to purchase a ticket for Das Symposium 2020. There are many program sessions held in English language.

How does it work?
Our annual Symposium has been thoroughly remodeled for 2020. Instead of a one-day event, it will take place digitally from August to December, spread out across 30 topic-specific sessions. Das Symposium 2020 is thus designed both as a knowledge archive and a digital discourse platform, with the aim of promoting a new food culture and interdisciplinary exchange between food professionals. The program will examine current issues of our food system through a holistic approach and facilitate continuous networking between the participants. Pioneering national and international speakers from various fields of practice will contribute to the discussion..

With a ticket, you can join the live video conferences and access recordings of all past events in case you've missed any. The regular ticket fee is 45€. Students and trainees pay a reduced price of 15€. All prices plus fees. If you want to purchase tickets for your team, there is a reduced team fee of 180€ for five tickets. As soon as you've purchased your tickets, you'll get your access details for our event app.
What do I get when I purchase a ticket?
By buying a ticket, you get access to all program sessions of Das Symposium from August to December. You can join in live, bring your thoughts to the table and ask questions. You also get access to all past recordings as well as further resources.
What technical equipment do I need in order to take part in Das Symposium 2020?
The Symposium 2020 takes place on our event app. It works as the central knowledge hub of our entire Symposium 2020.
Download the "Telekom Event App" on your smartphone or tablet. You can use the app through this link in your browser or download the app on your smartphone or tablet: Apple App Store / Google Play Store.
For your registration on the app you will soon receive a separate email from "Mobile Event App Telekom". It will be sent to the email address you indicated when you bought your ticket. If not, please check your spam folder. Otherwise, please contact us at info[at]die-gemeinschaft.net.
To join the program sessions, you'll find a button in each session on the app that will take you to the WebEx live broadcast. You will not need to register for WebEx. You can join in from your browser or your smartphone (in this case you will need to download the WebEx app).
Where do I get an overview of all topics and dates?
You'll find the full program on our website or in the app at "Program". Clicking on the program sessions will lead you to further information. Find an overview of the dates in our calendar.
Will the recordings be available afterwards?
Yes, all sessions of Das Symposium are recorded and will then be available in the app at "Recordings".
Are there any offline-events too?
Yes, besides our digital Symposium we organise monthly farm visits as well as Warenrunden – meetups in Berlin restaurant kitchens for a collaborative deep dive into our ingredients. Check our calendar to get an overview of all dates.
Why should I use the event app?
You have an overview of all events, contents, speakers and dates and can export them to your calendar
You get access to the live broadcasts
You'll receive important updates and push notifications about the program via the app. You can also create your own reminders for program sessions you don't want to miss.
You get access to the recordings of all past events
You can explore additional resources (such as external links, reading recommendations, articles, videos, etc.)
How do I get to know the other participants?
Depending on the format, you can get to know the other participants through the digital program sessions. We're happy if you also use the opportunity to connect with each other at our digital Stammtisch after the live sessions. If you live in Berlin, you can also join our monthly farm visits and Warenrunde kitchen meetups.