DAS SYMPOSIUM 2021: SOIL
3 September 2021

-

7 September 2021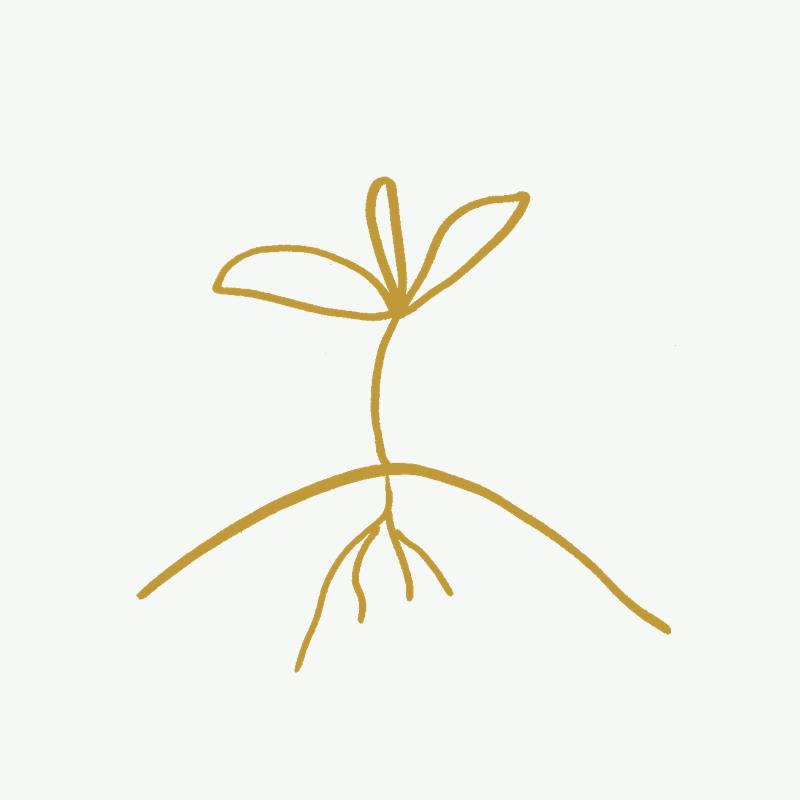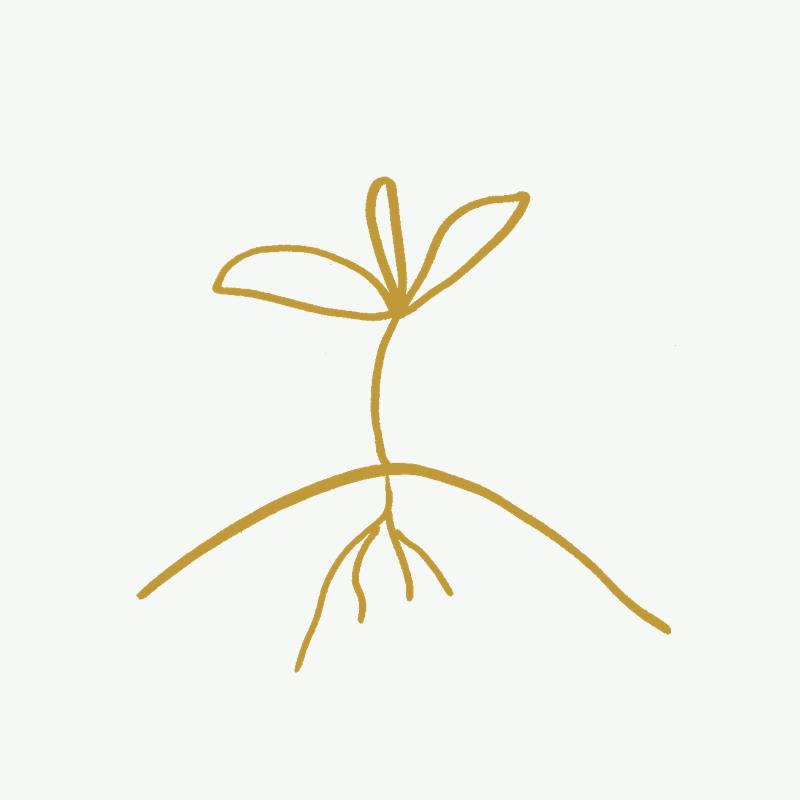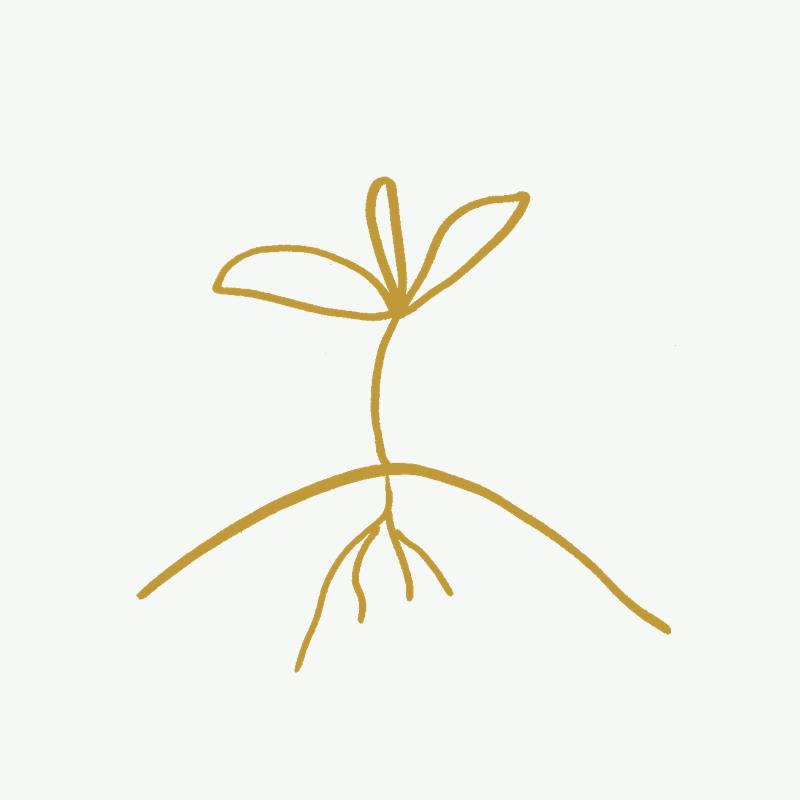 The importance of healthy soils for the future of our food production can hardly be overestimated, seeing how many essential functions they fulfill. We need loose soils that soak up heavy rainfall and store it for periods of drought; soils that remove earth-warming carbon from the atmosphere; soils that provide us with tasty, nutrient-rich food. How this can be done is already being demonstrated by the gardeners, farmers, scientists and breeders we met in our "Soil" topic. On the field, in the kitchen and in conversation, we wanted to improve our understanding of the connections between soil, ecosystems and taste.
Svenja Nette and Daniel Diehl brought to our attention the importance of healthy soils and the need for restorative, regenerative management. We looked at how our soils are doing and how we can help them. We also heard how to preserve the diversity of species that grow on these soils. In addition, a brief introduction to the work of the Association for the Conservation and Reclamation of Crops, called Vern.
with Vern e.V., Svenja Nette (Wir stehen drauf), Daniel Diehl (Schäferei Arensnest), Laurenz von Glahn (Gut & Bösel)
For our field trip, we divided into two groups thematically and physically to dive deeper into the respective themes. Group 1 met on the topic of agroforestry at Michelberger Hof and group 2 learned more about the topic of pasture management at the
Gut & Bösel farm.
with Michelberger Hof and Gut & Bösel 
MONDAY 06.09.2021
10:00 AM – 2:00 PM
KITCHEN MEETUP
TUESDAY 07.09.2021
2:00 – 4:00 pm
EXCURSION
URBAN GARDEN "SUN SEEKER",
HAUS DER STATISTIK
Chef & urban farmer Jonas Merold gave us a tour of the experimental communal garden Sun Seeker at Haus der Statistik. We explored plant synergies in the garden and on the plate, took a closer look at seed diversity and how it relates to place, and learned more about food production in the city.
with Jonas Merold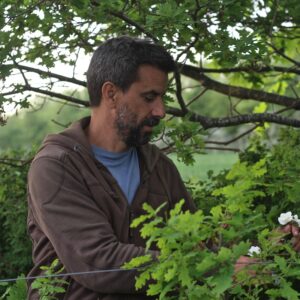 Olaf Schnelle is a gardener and wild herb expert. The former founder of "Essbare Landschaften" now operates a nursery called "Schnelles Grünzeug" where he grows and ferments wild herbs, flowers, spices and vegetables. For supplying them to restaurants. Additionally, he communicates as an author and speaker about sustainable education on herbs, wild plants and their uses. He was also one of the first members of Die Gemeinschaft.


Instagram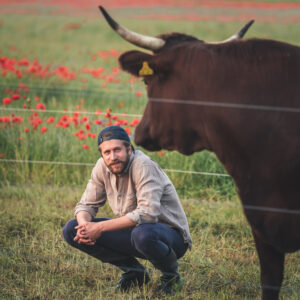 Benedikt Bösel is founder and CEO of Gut & Bösel 1 hour east of Berlin. The team of Gut & Bösel has tests and develops different forms of regenerative agriculture such as agroforestry, holistic grazing, syntropic agriculture, market gardening and different composting methodologies. Benedikt and his team want to show that these regenerative, multi-functional land-use models can be economically, ecologically and socially beneficial when compared to current exploitative forms of land-use. To speed up the transition towards regenerative agriculture they team up with partners to develop agricultural machines and technology to facilitate a better understanding of complex ecosystems, trying to enable farmers all over the world to become less dependent on external inputs.


Instagram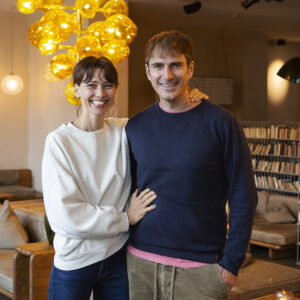 The Michelberger Hotel & Restaurant is a constantly evolving modern family business, a collective creation, a unicorn created and curated by Nadine and Tom Michelberger. In the world for over a decade, the Michelberger is a multicultural place, a comforting sanctuary for people from all walks of life, from musicians, to families, to young at heart leisure and business travelers. The restaurant transforms the ingredients coming from the Michelberger Farm into a produce driven dining experience. In the deep countryside one hour away from Berlin, the farm embraces the principles of regenerative agriculture, focusing on healthy, water and nutrient-retentive soils and a dense and diverse, nourishing and protective system of planting. Local, small-scale agriculture and direct relationships between farmers, chefs and consumers is at the core of their hospitality. In addition, the hotel ignited projects such as the PEOPLE Festival & The Fountain of Youth.

Michelberger Hotel | Michelberger Farm | Michelberger Restaurant